TL;DR -Verdict: Yay! Recommended. Spend half a day there will do.
This is our first time going there with 2 young kids and we spend almost a full day there. We have been to many indoor parks and this is our first time we visiting a theme indoor park. And just before we visit the park, we watch the Angry Bird 2 movie the day before! Just imagine the kids excitement when they visit the park!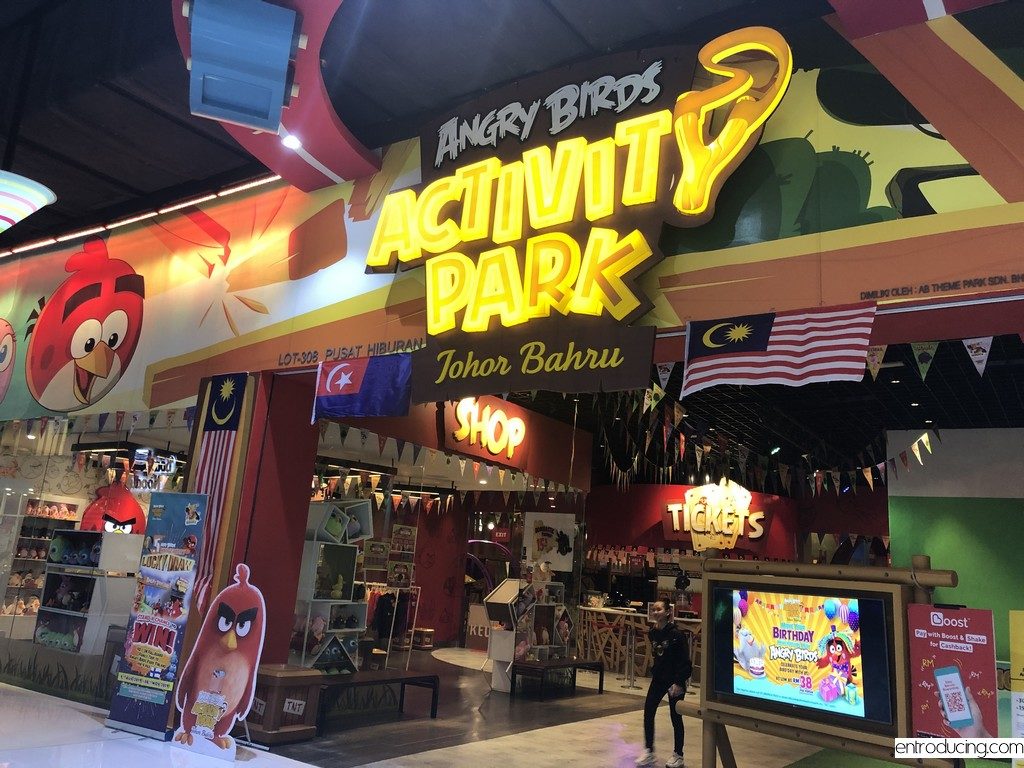 Where is it
The angry bird activity park is at Komtar Johor Bahru, which is just besides City Square, near JB custom.
The official website is http://www.angrybirdsactivitypark.my/
It is at level 3, near Diaso. If you happened to be at the other side of the building and you can't find the angry bird park, just pass through the car park will do.
How much was it?
Both kids and parents need to buy for the entry.
Non-promotional price cost RM75 each. A family of 4 cost RM230. This is the counter price.
For us, we bought at ctrip.com, which is a few dollars cheaper.
You would also need to buy their sock. It is compulsory and you are not allow to wear your own. Their sock have grip so it is quite alright. It cost about 6RM for each pair. It cost about 6RM for each pair.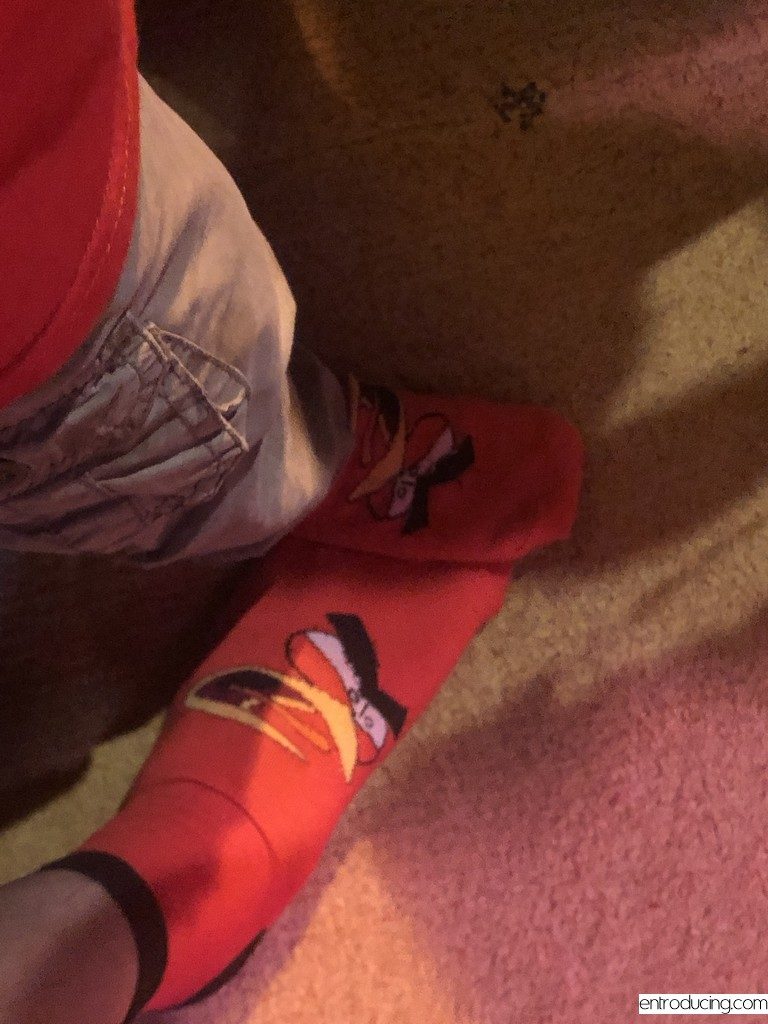 What to do there
There are 3 distinct areas where you need to tap in and out
The main play area with a lot of zone to play
Another play area only 1 zone
Angry Bird shop – where they sell official merchandise and food. Parents able to sit at level 2 and watch over their kids.
The main play area have couple of zones
Utopia
Trampoline. Trampoline and Trampoline!

Wire Balancing. Test your balance by walking over it.
Giant Leap of faith. Swing like a Tarzan!
Shooting Gallery. It's a soft ball air gun. Try to aim and hit the piggy
Lazer Maze Space ship. It was under renovation at the time of writing so we are unable to try out
Spining time machine. Put your kid in there and spin it fast. As in… real fast!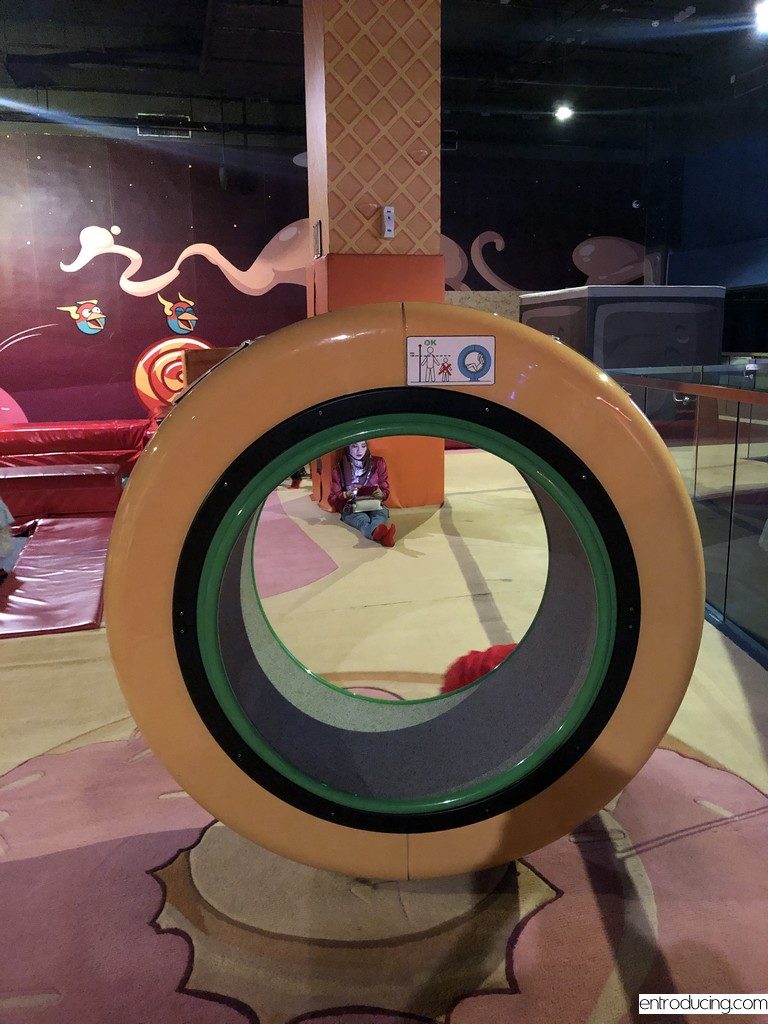 Danger zone
Space drop air bag – basically you jump off from level 2 and lands on air bag. Not recommended for small kids. Adult can try (or at least i tried)
Below the space drop, there is a soccer ball shootout where the board will highlight the area to kick into.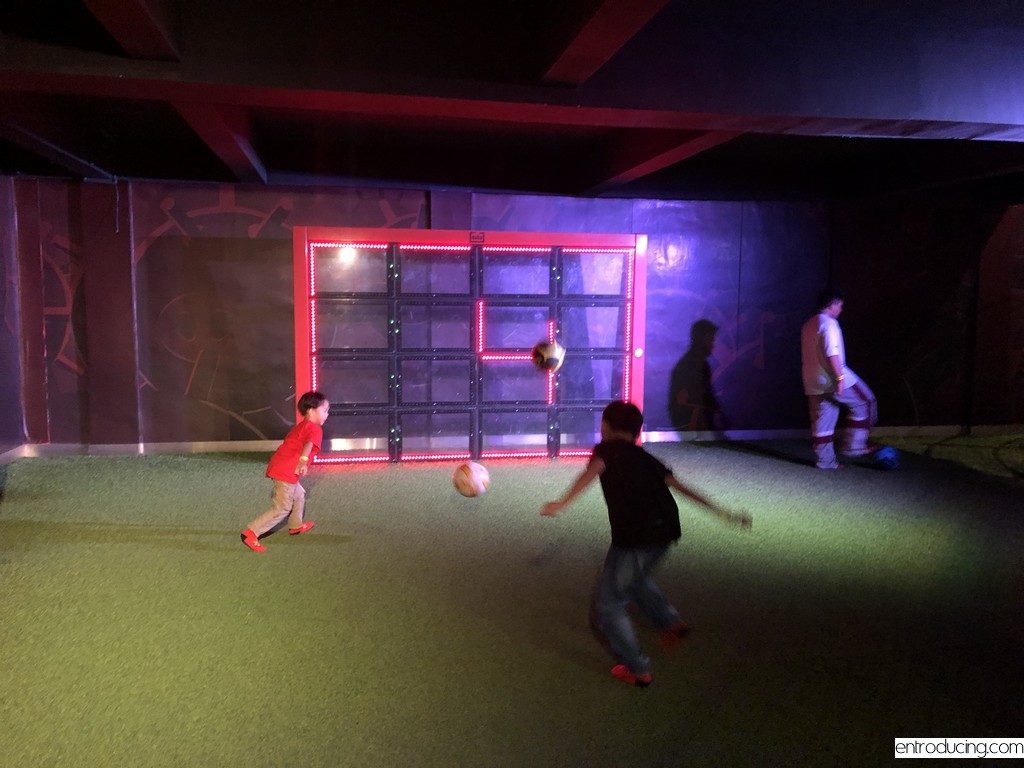 Classic
Go Kart! But the go kart can only allow 3 karts at a time. So expect a long queue during peak season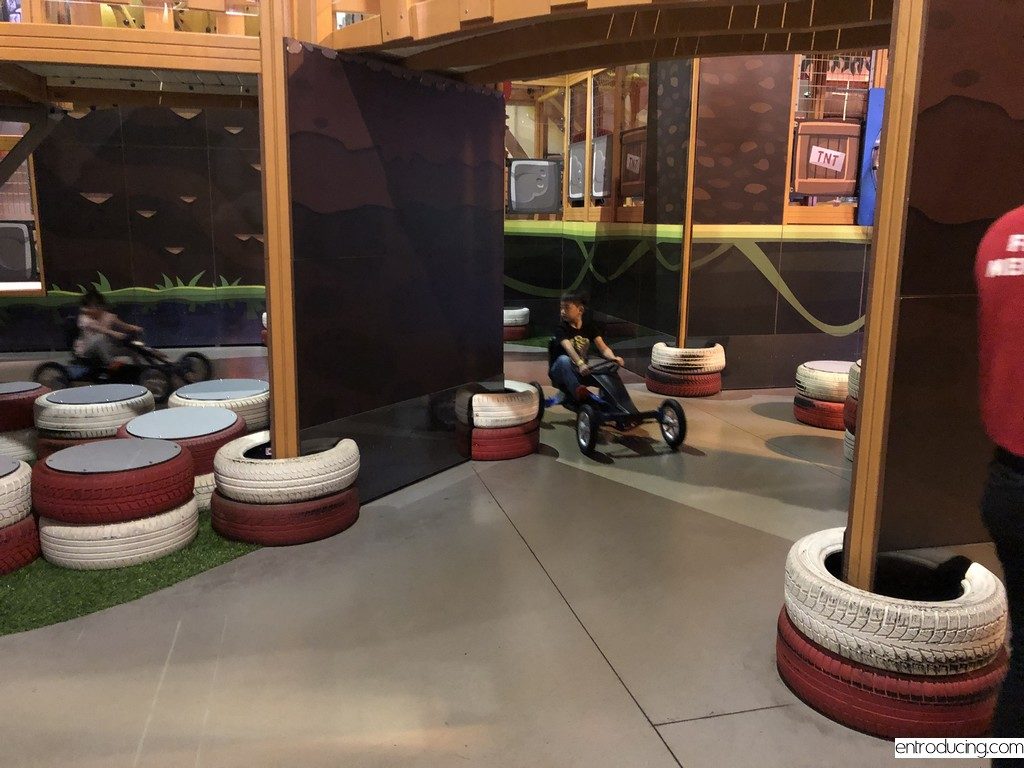 Above the kart, there's a bridge walkway to a bird nest area and multiple slides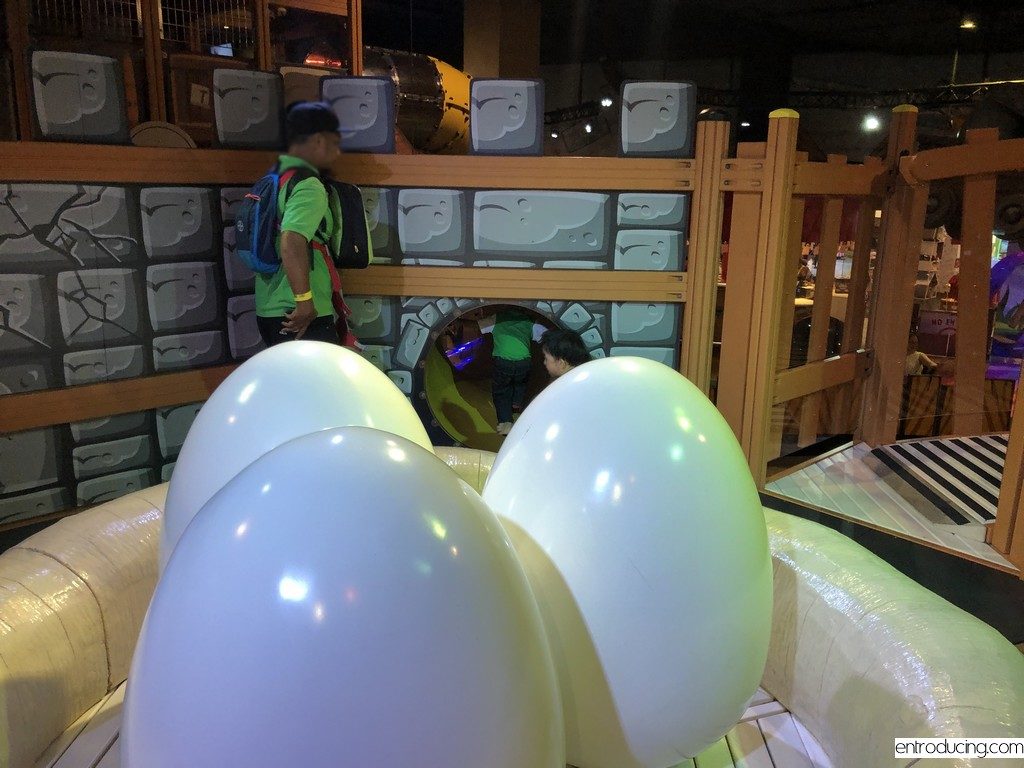 South Beach
Big touch screen video game featuring angry bird of course!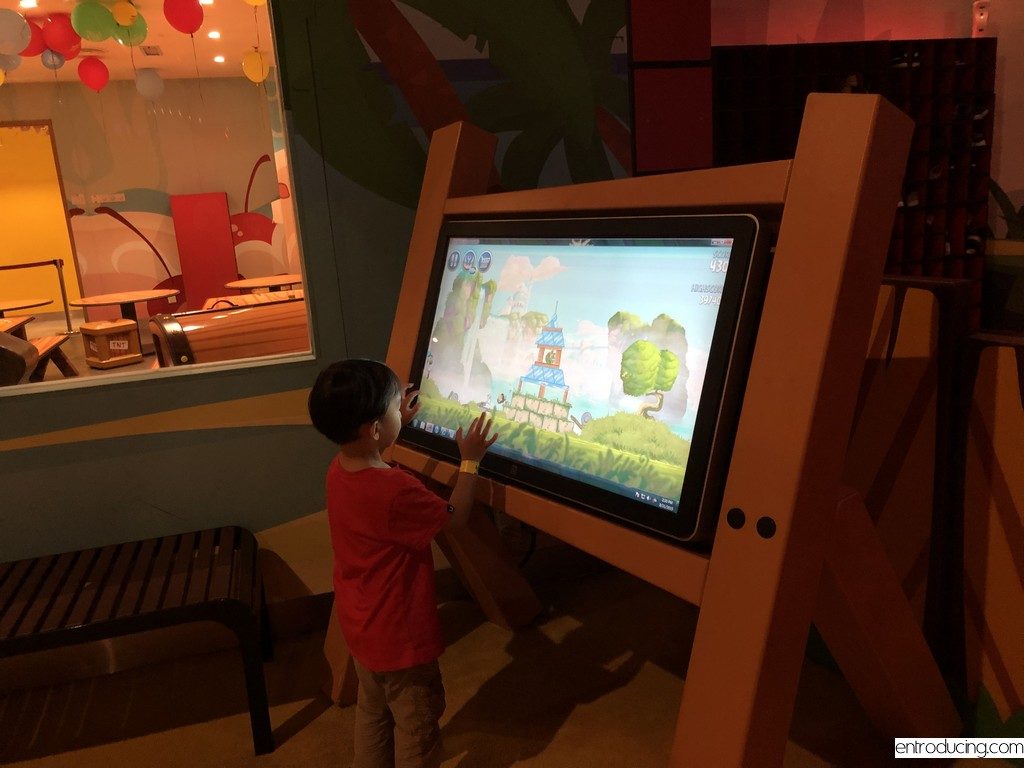 Balance Bike. Great for small kids. There's some slop around so they can weeeeeee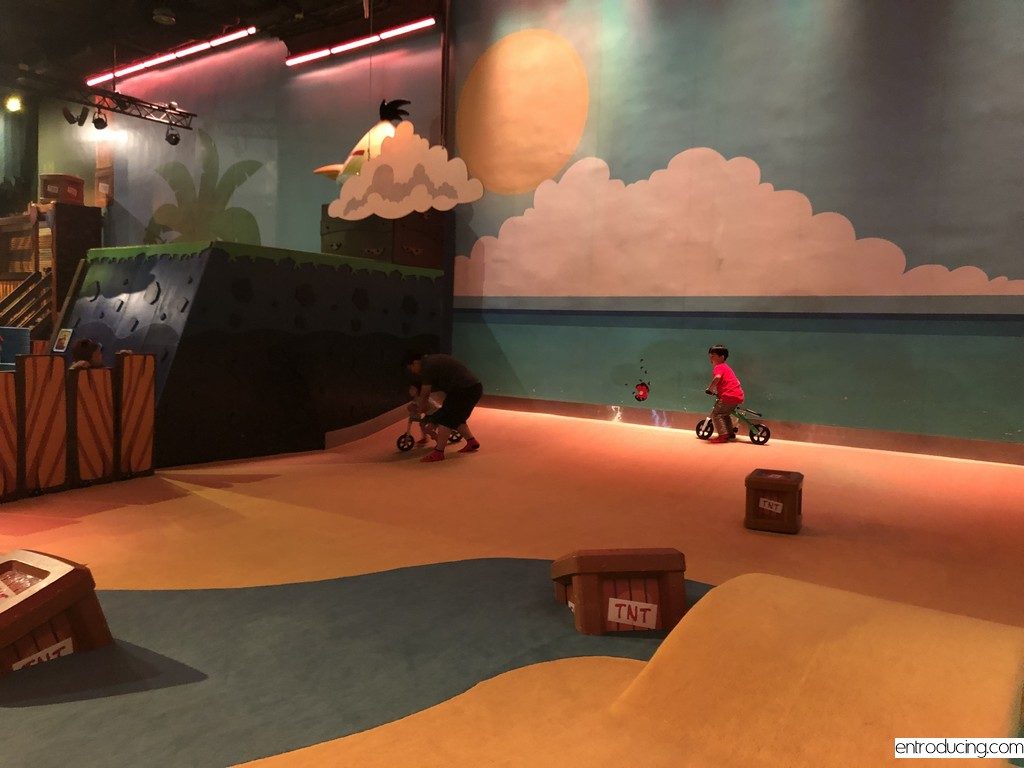 Captain black bird ship. A small playground.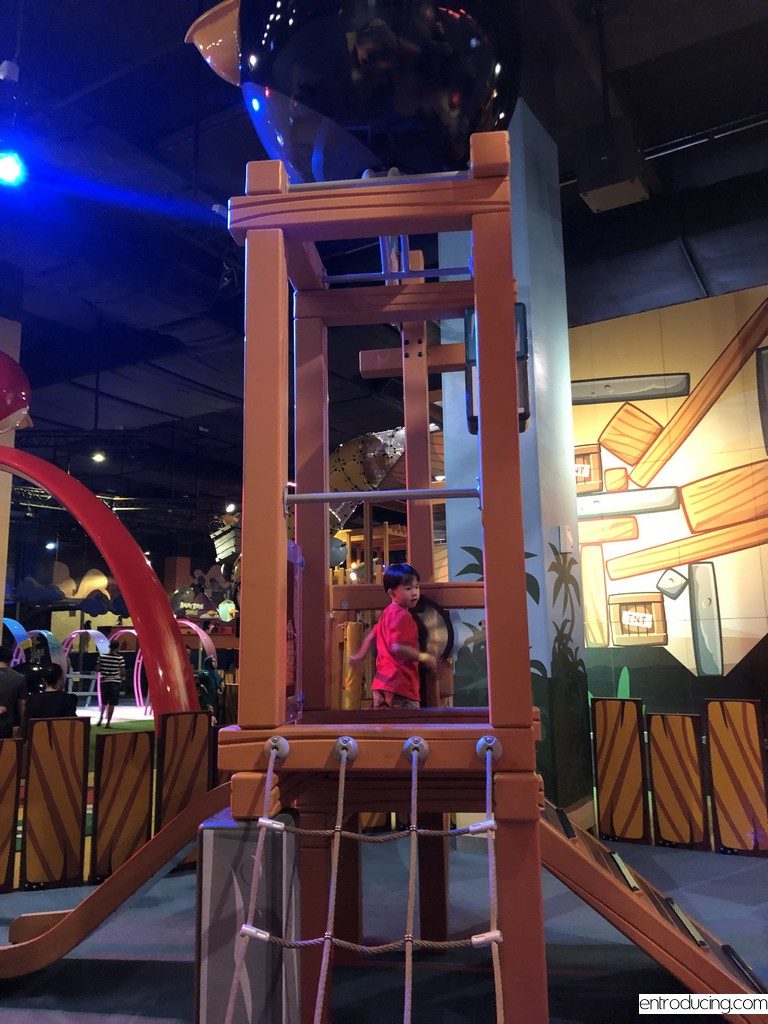 Cinemine. A small room to watch the angry birds short animations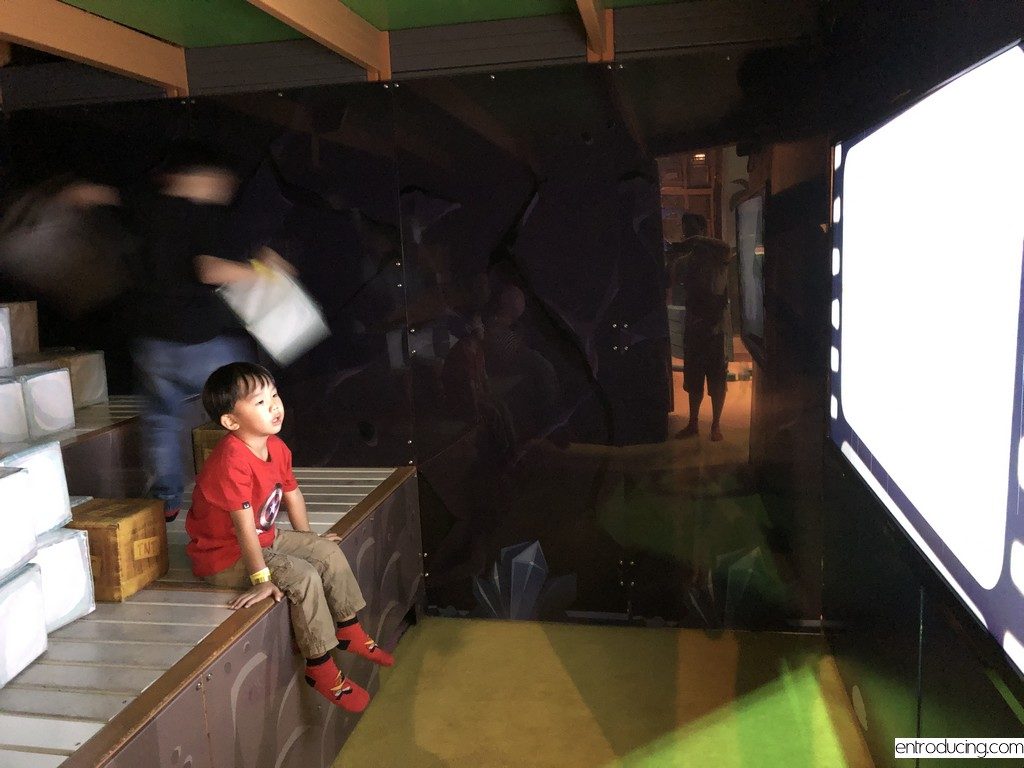 Red bird sona. Its fun if there's a lot of kids. Basically the computer will shout some numbers or maths and the kids have to find the correct number and stand into.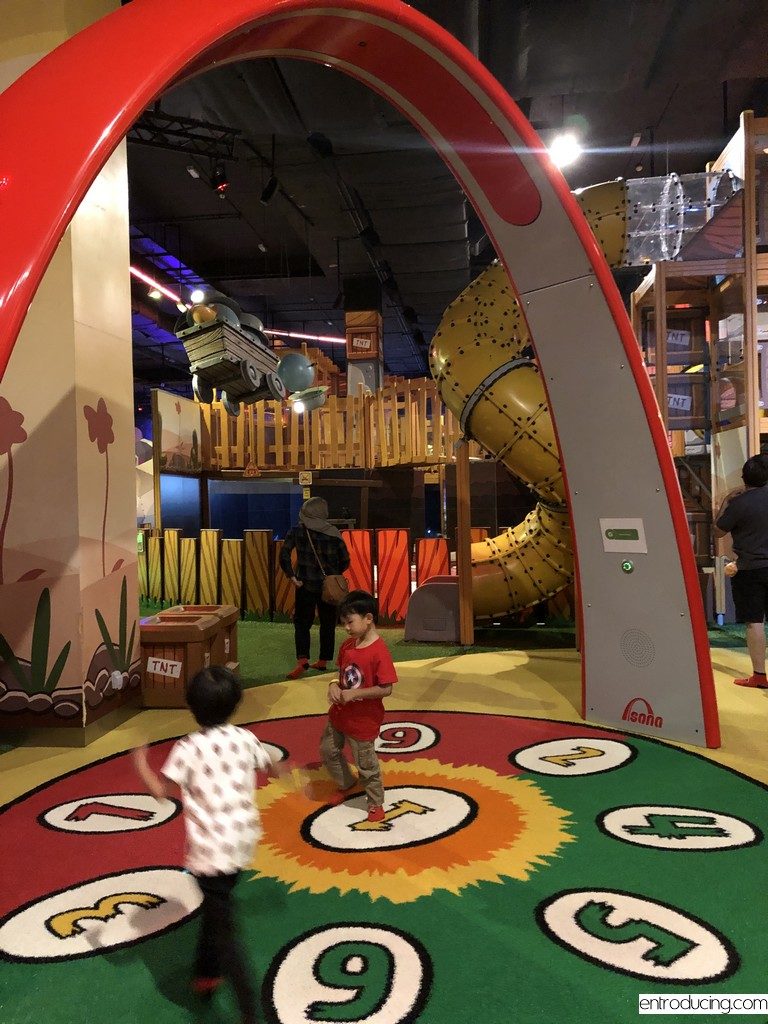 The hidden play area
Besides the main area, there's a hidden play area where you need to tap in to go in. Don't worry, you do not need to pay extra. This area has higher slides and some challenging obstacles.

Will i go there again?
Definitely! But maybe once when the kids are young 4-10 years old and once when they are about age 10-13 when they can try the more adventurous activities.
Pros:
Just besides City Square. Hence, there is no issue finding foods to eat
There something for

everyone (even adults!)

Place is huge and spacious
Mascot come out once a while. There some event at certain time of the day to build up the excitement
Cons:
Go Kart need to queue (expected though)
The laser maze was closed during my visit
Average cleanliness. Some are a bit worn-out but it's ok.
Have to buy their sock (which has some grip at the bottom)
Parent require a ticket