If you're planning your first trip on Royal Caribbean, below are some useful information related to room
Casino
Children are not allowed in the casino. However, if you are dining in the main dining room on level 3, you need to pass through the casino to use the restroom. In this case, it is allowed for your kids to accompany you to the restroom.
The minimum bet for Baccarat is $50 USD.
The minimum bet for Black Jack is $15 USD.
FlowRider
Before using the FlowRider on Deck 16, you need to sign a waiver form and obtain a blue band from Deck 15. The queue time is around 30 minutes, and there are two instructors available. The area is divided into two lanes, and each round lasts 3-5 minutes. Typically, once you wipe out after 2 minutes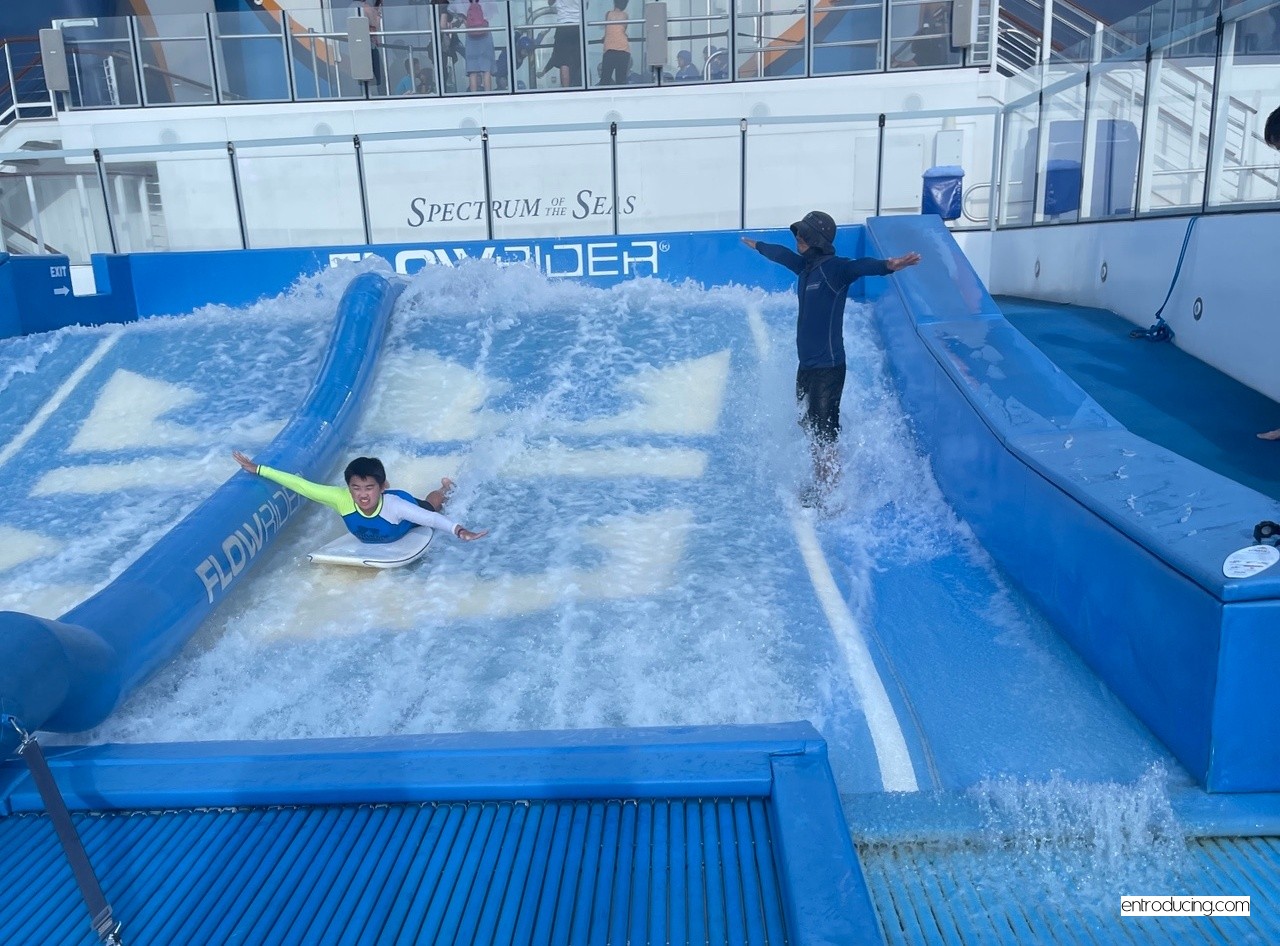 Bumper car
Although the queue looks long (usually stretched till Arcade area), it takes about 30-45 mins to clear as each round will clear 8-10 people and each round last 2-3 minutes.

Archery
The archery queue looks short but takes 45-60mins to queue as each person/family usually takes 5-10 mins to try out.