After few weeks of hesitation and countless visits to Best Denki, Expo and Havey Norman, I finally jumped into the curved TV trend in Dec 2014.
I rarely do review in my website as I know that there are countless review of other things that i have but for this TV model – there is not much review as it is quite new in the market.
I am not a professional TV reviewer so please do not take my review seriously. The feedbacks i provide here are basically from a normal consumer POV.
I will split this into several parts but before i start the actual TV model review, let me talk about curved TV in general.
Curved TV?
I did some research on curved TV before I bought this model and this is what others would think
If your screen size is 65 inch and below – you will not benefit from the curved TV.
You need to sit directly in front of the TV to benefit the 'immersion' of curved TV.
People sitting at the side will get disoriented viewing
Curved TV looks like shit if mount on TV
And below is what I thought after watching the TV for hours 1 month after i bought the TV
You barely noticed any difference if you sit in front or at the side of your sofa.
Trust me. After few hours of viewing, you dont feel any difference of the curved TV either
…sitting directly in front of it (However, if you observe carefully, the scoreboard is slightly curved)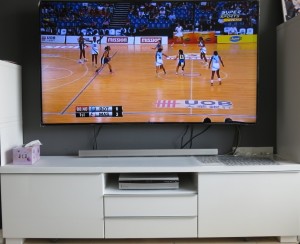 or sitting at the side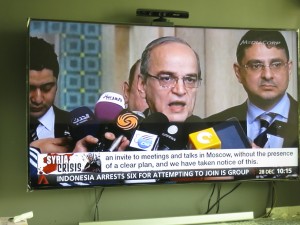 Did you see any reflection for the above 2 pictures?  Yes but not that much.
Curved TV does looks awkward when mounting on wall.
Not sure about your setup but my curved TV is 'surrounded' by my side cabinets and hence it does not look weird in my living room.
However, if you view it from the side, it does take up some space (approx 10-15cm) after mounting it to the wall.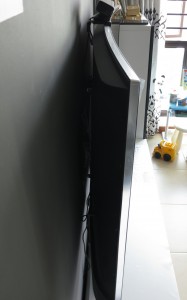 And this is the allowance left for you to plug in the cables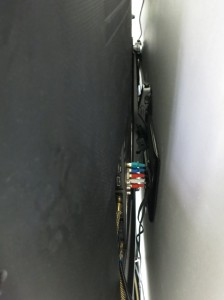 I will stop my review here and will post more feedbacks next month as I will be going for a long holiday.
In the meantime, feel free to post anything that you wish to find out about curved TV or this samsung TV series and I will glad to cover that area as well.