In this 2nd part of "extend dlink 655 wireless network with linksys (DD-WRT) and engenius routers", I will show you how to set your linksys router (DD-WRT firmware) to connect to d-link 655 router in WDS mode.
To recap, my linksys router is a repeater of my main internet router d-link655 and it is connected to a printer.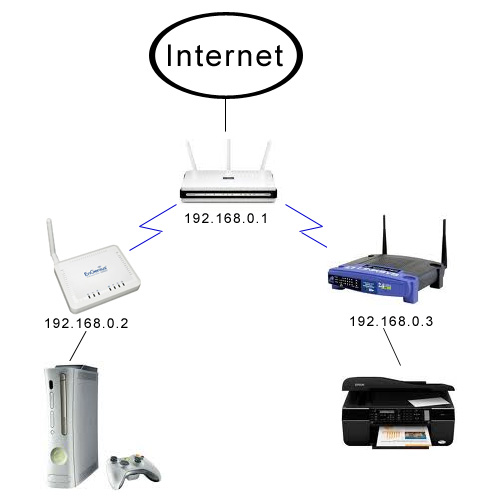 Click on the below screenshots below to enlarge
1. Configuration in basic setup.
Here yo set both gateway and local DNS server to 192.168.0.1
2.  Click on 'Wireless' tab and 'basic settings' subtab.
Select 'Client Bridge' mode
3. Select 'Wireless Security' sub tab
Enter your  security mode and shared key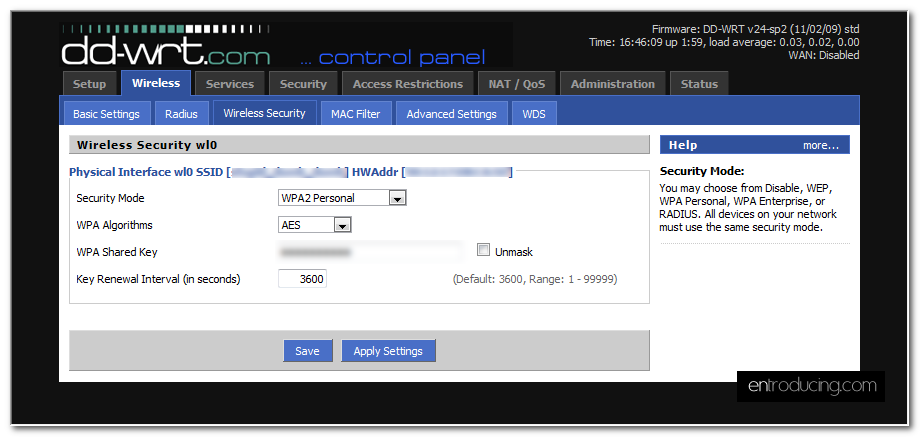 4. Go to 'Advanced Settings'. I think I leave everything as default.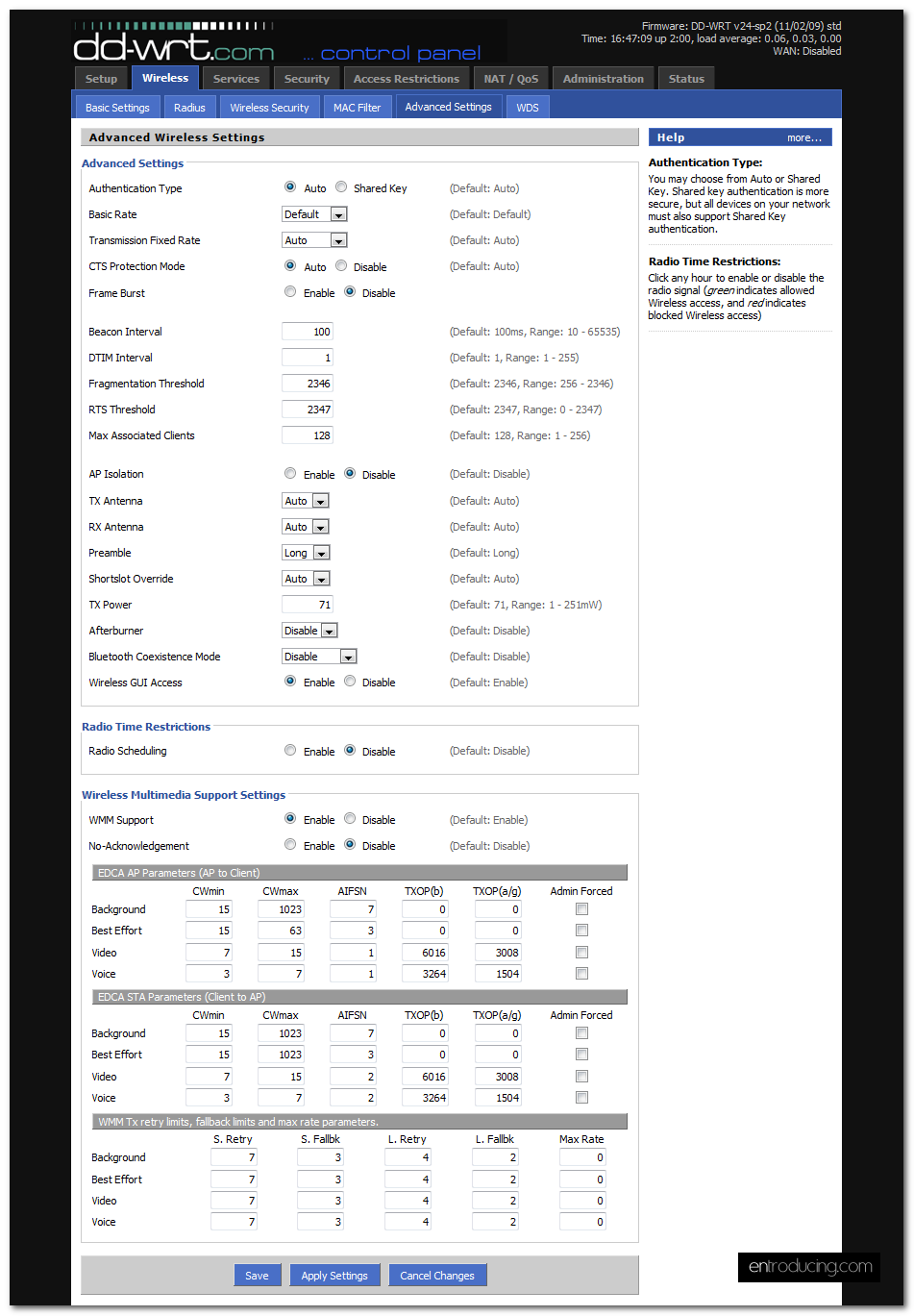 5. Go to 'WDS' subtab.
Enter your main router IP address for the first line. This is to tell your router to linked up with your main router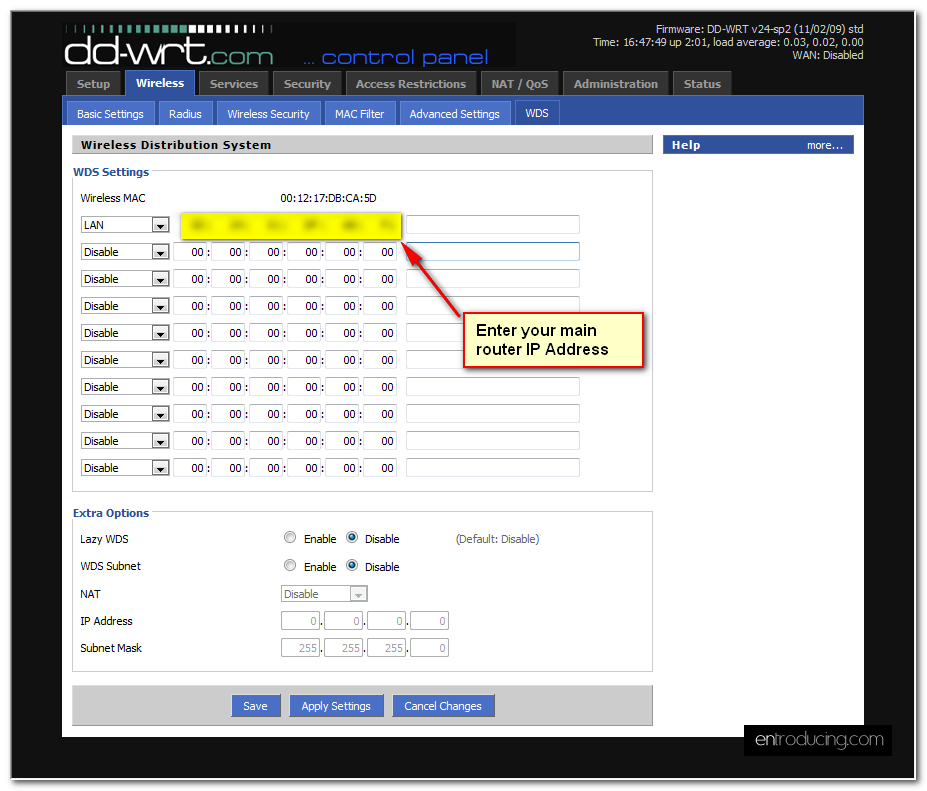 6. Reboot both your main router and dd-wrt router and try again.
Does it works?